Augmented Reality
A new dimension of the company
Contact Us Today
Our team of creative designers and developers build the best for you.
Futuristic but realistic in use, augmented reality introduces the company to a new interactive dimension. Without the normal prices, use AR for pitch-perfect prototyping. Delight your business customers with AR installations on your customer visits. Augmented reality is the next step in the digital transformation that allows the business to do more and invest less. A new dimension of the company
Use AR to simply walk through the smallest aspects of your activities, from healthcare to infrastructure, to make them more effective and accurate.
Offer to your client's emotion-invoking AR interactions, and make your brand last for a very long period of time.
Compared to the conventional manufacturing process, AR facilitates more innovation, greater teamwork, and optimum accuracy.
Update the employees' enterprise experience with AR learning, tracking, and meetings, improving the overall efficiency of the enterprise.
Utilize OUR AR CAPABILITIES DEVELOPMENT CAPABILITIES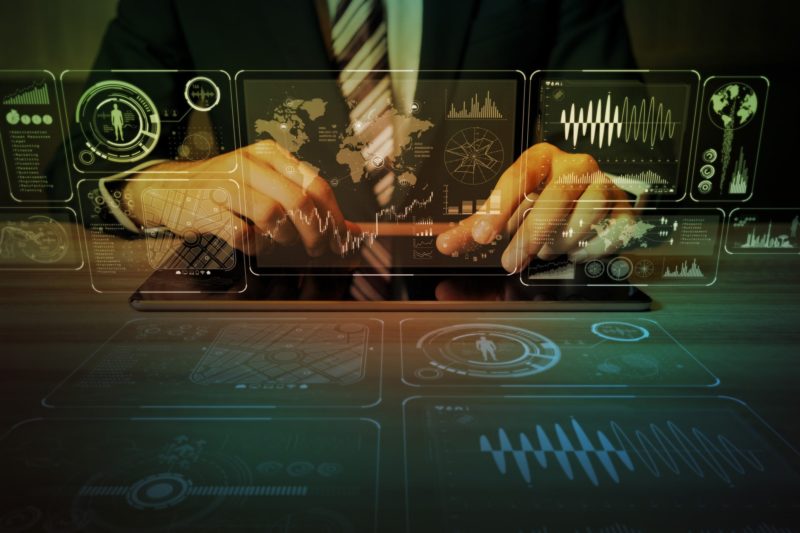 ADVANTAGES OF AUGMENTED REALITY APPLICATIONS
The use of the new technology of augmented reality is rising rapidly. Some of the advantages of technologies for augmented reality are as follows:
Very powerful and stable methodology of learning
Beneficial in remote assistance.
Before making a decision, buyer could also try / experience goods
Can be personalized and visualized without modifying the actual product.
Can be used in a real world environment with virtual content
/ OUR PORTFOLIO - SHOWCASING OUR WORK /
FEW OF OUR RECENT FAVORITE PROJECTS
/ OUR BLOG- LATEST TECH INSIGHTS /
READ THE TECH STORIES OF THE WEEK
Channelize Your Way to Cross Platform App Development in 7 Minutes
Mobile cross-platform development refers to the production of applications that can be used on different mobile platforms, such as Android and iOS. For multiple operating systems, a single app source…
Read More